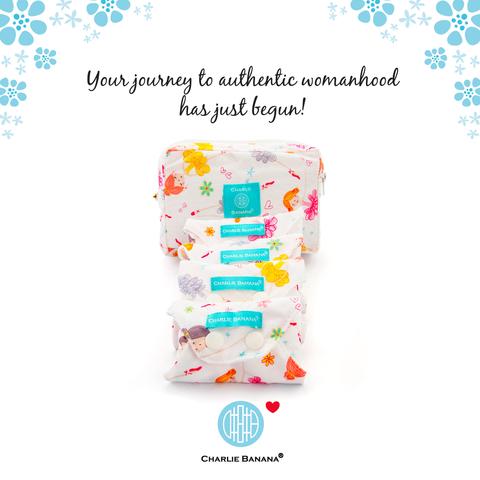 Preparing your little girl for her first period might sound like an intimidating task — but it's doesn't have to be. With the right approach, it can become a great chance to empower your daughter and strengthen your relationship!
Communicate the right message
Focus on encouraging stories and positive messages. Keep your tone neutral and accepting. Be honest, but don't focus on the negative aspects. Remember that even if your own menstruations are uncomfortable, your girl is not pre-destined for the same experience.
Approach it as an opportunity
Period talk is not an embarrassing conversation. It's an amazing opportunity to talk about growing up, reproductive health and the miracle of being a woman. To some extent, it is an initiation into womanhood, and hence, a very special moment.
Prepare in advance
Don't wait for your daughter's first period to come to have the talk and show her how menstrual products work. Teach her how to use feminine pads beforehand and encourage her to keep some with her just in case, along with a spare pair of underwear ( Charlie Banana multi-purpose wet pouch is a great option for keeping these supplies handy).
It's only awkward if you make it awkward
Menstruation is a normal and natural bodily function. Treat it as such. If you are a single dad and don't feel comfortable handling the subject, get a female relative or friend involved, or ask for help from your pediatrician.
Discuss the timing
There is no one answer to "When will my period start?". These days, an average girl starts menstruating at about 12, but 10 and younger is not uncommon. Typically, a girl's first period comes within two years after her breasts begin to develop. Daughters may start menstruating at about the same age their mothers did, so knowing family history helps as well.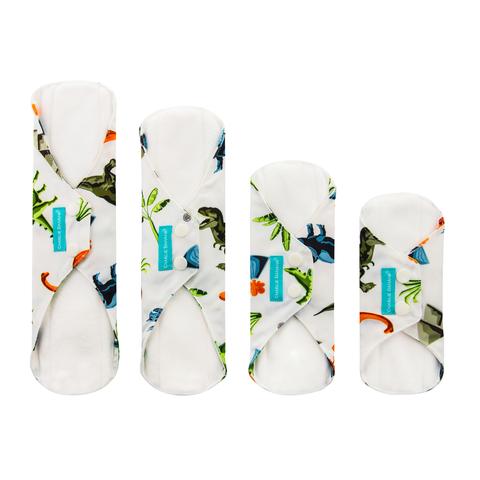 Bustle the myths
Explain that a period is a normal state of a woman's body, and not a sickness. The idea of bleeding can be scary, so make sure to emphasize that this is a special type of bleeding that has nothing to do with being hurt. Showing your daughter how much blood she will lose (only about three tablespoons total) is also a good idea.
Shop for menstrual products together
Getting ready for the first period can be fun! Especially when you shop for the menstrual products as cute as Charlie Banana feminine pads in Diva Ballerina or Dinosaurs designs!
Teach her how to track her period
Explain how a menstrual cycle works, how long it normally lasts (between 21 and 35 days) and that it can take up to a year to establish. Get your daughter a special calendar or a tracking app and show her how to use them. Being prepared reduces the anxiety of being caught off guard by unexpected menstruation.
Dads have something to share too
Daddies might not be the go-to source when it comes to explaining the logistics of a period, but they surely know how puberty can feel. Experiencing height and weight changes, getting pimples, feeling embarrassed… You don't have to be a woman to relate! Share your stories.
Remind her that she's not alone
It helps to point out that other women have periods, too. Your daughter's favorite pop diva menstruate. Victoria's Secret angels menstruate. Olympic champions, female astronauts and girls next-door menstruate. In a way, having a period is like being part of a secret society. Who can say "no" to that?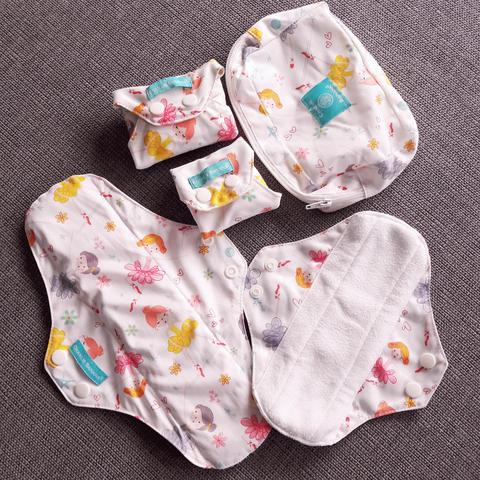 Celebrate Menstrual Hygiene Day with 10% OFF My First Period section. Use code MENSTRHYGIENE10 (valid on orders of $49.99 or more, on May 28 & 29, 2019).
Need more info? Here are some great resources:
For parents:
Parents Magazine: 9 Ways to Prepare Your Daughter for Her First Period (and Make Sure It Doesn't Suck)
Providence Blog: How to Prepare Your Daughter for Her First Period
For girls:
WikiHow: How to Prepare for Your Period
The Period Blog: How to Prepare for Your First Period
For all:
How to Have Zero Waste Periods
Subscribe to Charlie Banana YouTube Channel!