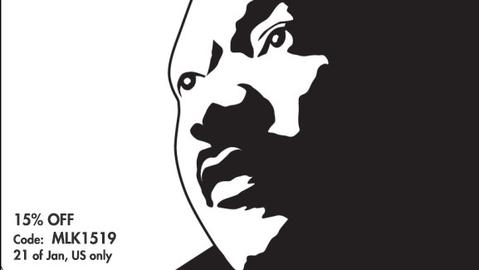 "I have a dream that my four little children will one day live in a nation where they will not be judged by the color of their skin but by the content of their character." MLK
For over half a century, these words have been sparking hope in the hearts of people all over the US and beyond. As we are celebrating Martin Luther King Jr.' Day this year, we find so much joy in knowing that his dream is closer to reality than ever.
Here, at Charlie Banana we have a dream of our own — that one day all things will become reusable. And we start with reusable diapers. As Martin Luther King Jr. said "You don't have to see the whole staircase, just take the first step."
We also believe that true dreams should come true, which is why today we want you to give you 15% Off everything on our website. That's right, 15% OFF EVERYTHING. Just because we hope that one day all little children will have access to products that are safe both for them and the planet.
To redeem, use the code MLK1519 at the checkout (valid January 21 only).
Happy Martin Luther King Jr.'s Day!
Dream on. Cloth on.
Sale valid only on Jan 21st, 2019, for USA only
CODE MLK1519