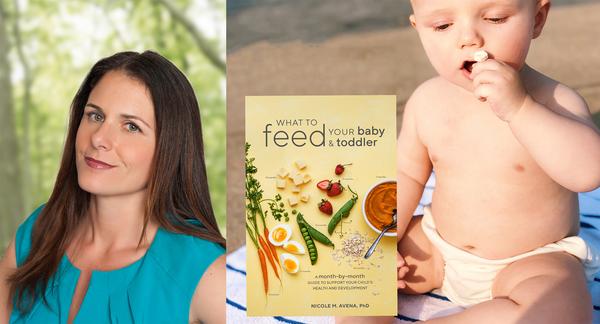 It is always a pleasure to share our blog pages with like-minded people. Dr. Nicole M. Avena is the mother to two daughters and a research neuroscientist, specializing in the fields of nutrition, diet and addiction. We were thrilled when she accepted our invitation to introduce her new book "What to feed your baby toddler: a month-by-month guide to support your child's health and development" and talk about starting baby on solids.
Getting Started With Serving Solids
Although the entirety of an infant's development is critical, the period between 6 and 12 months is a special time when you can expose your baby to a wide variety of tastes and textures. By the time your baby reaches 6 months, the introduction of solids is ideal not only for her health but also because your baby is most accepting of new foods during those 6 months.
Here are a few tips to keep in mind when you first start feeding baby:
How long should you feed your baby a new food? Some say 2-3 times, and then move on to the next. However, the science says otherwise. Research studies suggest that baby needs 8-10 exposures to a new taste in order to begin to like it. That might seem like a lifetime to you, especially if you are excited about feeding your baby, but it is best to be patient and slow when introducing foods if you want your baby to develop a preference for those vegetables and less-sweet fruits.
Wanting to make your own baby food? You may have heard that you should avoid feeding homemade spinach, beets, green beans, squash and carrots during early infancy, since these contain nitrates that can cause a type of anemia in young infants. Totally not true! The American Academy of Pediatrics guidelines on nitrates explicitly say: "It is recommended that foods with naturally occurring nitrates (e.g., green beans, carrots, spinach, squash, beets) be avoided before three months of age." Um, all solid food should be avoided before 3 months of age! By 6 months, it's fine for baby to consume these veggies and others.
Think twice before feeding your baby too many foods that are made for adults (like canned veggies). These can contain a lot of salt, in addition to preservatives, artificial colors, flavors and other chemicals. Check the nutrition information on the label for sodium content, and look for "no salt added" and "reduced sodium" choices.
When it comes to buying food, there are some that you should try to buy the organic versions, as they tend to contain the most pesticides. There are also some fruits and vegetables that are "cleaner," by virtue of being conventionally grown with fewer pesticides or less likely to carry pesticide residue, or being enclosed by a tough rind or shell, so opting for the nonorganic version should be okay.
Even though I advise that you give baby a new food for 8 days before moving on to another one, not all foods will require 8 days of exposure to get baby to accept them. She's likely to embrace sweeter fruits more quickly than many vegetables and more tart fruits (so baby may love ripe pears, but balk at apricots at first). If you find that baby really seems to like a food, there's no need to wait more than 3 days before trying something new. You do, however, want to wait at least 3 days to determine whether baby has a reaction to the food (say, an allergic reaction on her skin or a bad diaper rash). If, for example, you try several different new foods at the same time, and baby develops a bad diaper rash, you won't know which food may be the culprit.
What to expect from your diaper
Speaking of diapers, when you start feeding your baby, you will notice that their stool will be different, as baby's digestive system will now be working hard to process the nutritious foods you are feeding him. Since baby is now more prone to diaper rash, if you aren't already using cloth diapers, now is a great time to make the switch.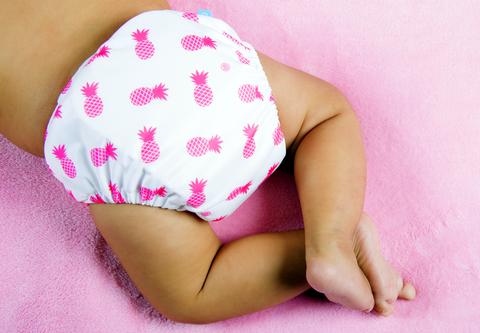 I used Charlie Banana cloth diapers with both of my daughters, and loved them for their quality, style and overall fit. Using cloth diapers, like Charlie Banana's, which are chemical-free, eco-friendly, and gentler on baby's delicate skin, is a great way to ensure that the transition to solids will be a smooth one for you and for baby!
Adapted from "What to Feed Your Baby & Toddler" by Nicole M. Avena, PhD, available in stores and online now.
Nicole is also giving away one copy of her new book, please head to Charlie Banana Instagram or Facebook pages @lovecharliebana to enter the Giveaway and find this photo for details (US only).