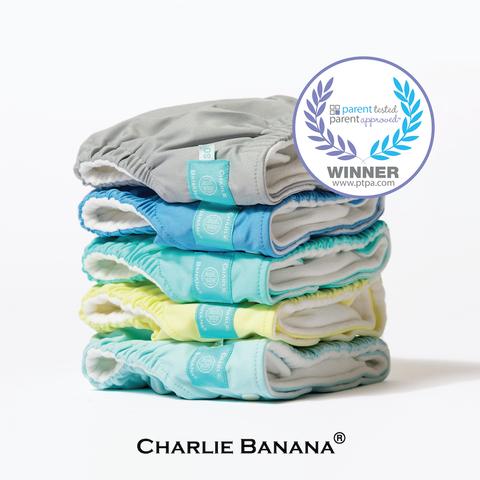 We feel so honored to have earned PTPA Seal of Approval! Now Charlie Banana® diapers are officially Parents Tested, Parents Approved.⁠
⁠
Many thanks for this great token of trust and recognition. It means the world to us.⁠
How Winners Are Determined
Parents across North America participate in the testing process, at no cost to them. They evaluate the products with their families in real life environments rather than simply conducting a consumer vote which adds a trust component to the process. Their feedback and evaluations are carefully tallied and curated, and products that meet their standards earn the coveted PTPA Seal of Approval.
The Parent Tested Parent Approved Seal of Approval ranks amongst the top most recognized seals in North America.
About PTPA Media Inc.
PTPA Media certifies innovative products that families can trust. By connecting manufacturers with consumers, PTPA Media helps companies serve their markets better, and helps families identify products that they can trust and recommend to their peers.