When our products are best for baby and the planet, everybody wins.
At Charlie Banana, our mission is to create a better world for baby by connecting eco-conscious parents to superior, reusable cloth diapers.
We know that single-use plastics can have a devastating impact on our environment – and reversing that impact means creating products that are gentle on baby's skin and gentle on the planet. That's why every Charlie Banana diaper is made with the softest materials and benefits environmental causes through our pledge to donate 1% for the Planet.
We'll know our mission is a success when the soft products we create now help build a greener, kinder world for baby later.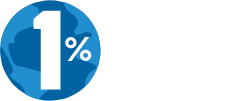 Our commitment to sustainable development
Every Charlie Banana purchase directly benefits these nonprofits.
We love the planet so much, we factored it into our profit margin. We know that when it comes to building a better world for baby, we couldn't just spread our sustainability message, we had to spread the love. To hold ourselves accountable, we teamed up with 1% for the Planet: An alliance of businesses that put planet above profit. Being 1% for the Planet means that together, we pledge to move the needle for change by pouring 1% of our sales back into environmental causes.
visit website
Our partnership with WWF came naturally. Because, much like Charlie Banana, WWF's vision is to build a safer, healthier, more resilient future for both people and nature. According to the WWF, there has been a 68% average decline in global species populations in less than half a century – indicating an increased risk of mass extinction. We believe that all living things can and should thrive together. That's why, in 2020, 2021 and 2022, we're supporting the WWF-led Thirty Hills project in Sumatra, Indonesia: A place where critically endangered orangutans, elephants, and tigers are being actively threatened by global industry.
visit website
What's next for us? We're determined to find the most innovative solution for reusing and recycling our consumer's pre-loved cloth diaper stashes. Look for it soon.